There are a few things I miss about living in Southern California. The weather. The Mexican food. Bonfires at the beach during the Summer. And of course, the LA Auto Show. I used to go every year with my dad. We would walk around together pretending to be car experts and provide commentary to each other about the latest and greatest in the automotive industry. Good times! While I haven't been in several years, the LA Auto Show manages to survive and thrive without my patronage. This year's LA Auto Show has brought its share of notable all-electric vehicle (EV) debuts. Chief among them was the post-apocalyptic, steam-punk inspired Cybertruck from Tesla. This vehicle has been covered quite a bit so I'm going to leave it off of today's list. For an excellent, well-researched write-up on the Cybertruck, please read this article by my friend Electric Jen. So, without further ado, here are the 5 newest EVs unveiled at the LA Auto Show to date. We may follow-up next week if there are any additional EVs unveiled between now and Monday.
Writer's note: these newest EVs are listed in no particular order. I'm not that organized…
5. Ford Mustang Mach-E
I like what I've seen so far with respect to the Mach-E. It kind of looks like the traditional Mustang, but it is most certainly an SUV. While this fact isn't going to sit well with the purists, it may broaden the appeal of the vehicle to previously untapped markets. According to Jessica Caldwell, an Insights Analyst with Edmunds:
"When you think about a coupe, that's not going to work for everyone. Now that it's an EV SUV, I think in a market like Los Angeles, all of a sudden they may see some new customers." 
Whether Ms. Caldwell is correct or not remains to be seen. That being said, the Mach-E is priced right. Base models will run around $45,000 before tax credits, and range will be 200 to 300 miles on a single charge depending on which version is selected. I'm very interested to see how this one sells.
4. Porsche Taycan EV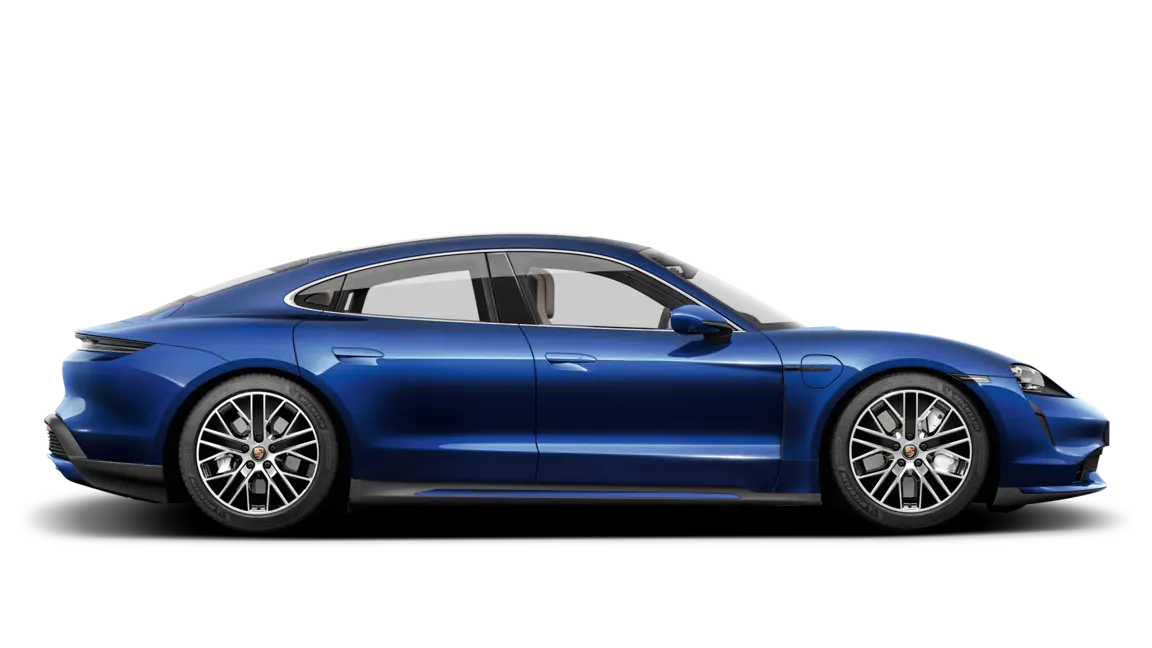 Not gonna lie to ya my dear readers…something doesn't sit right with me about a four-door sports car. I didn't really care or the Panamera when it came out and I'm a bit iffy on this one as well, (please feel free to tell me how wrong I am in the comments section below). The Taycan from Porsche is definitely a sports car. The base model contains a 390kW motor that will get you from 0 to 60 miles per hour in a bit under four seconds and the higher-end models will be even faster. Starting at around a cool hundred grand, its clear that Porsche is going to be going head to head with Tesla in the luxury EV market. Who's going to come out on top is anyone's guess!
3. Karma SC2 Concept
Now THIS is what a sports car should look like! Sleek design? Check. Unnecessary door configuration? Check. Over-sized, ostentatious rims? Check. The SC2 Concept is a 1100 horsepower, all-wheel drive coupe that can go from 0 to 60 miles per hour in an incredible 1.9 seconds. Karma claims that their SC2 will be able to travel over 350 miles on a single charge, but this claim has not been verified by independent evaluators. My initial take: who cares about any of the details. IT. IS. BEAUTIFUL!!!!
"We bought the company out of bankruptcy in 2014. And since that time, for the last five years, we have been 'on.' Very much on," V.P. of Global Sales for Karma Joost de Vries was quoted as saying. We couldn't agree more, good sir!
2. Volkswagen ID Space Vizzion Concept
I've never been a huge Volkswagen fan. Don't get me wrong…I'm not anti-Volkswagen by any means, its just that none of their models have ever really appealed to me. That changed in July when the company unveiled its Type 20 concept. For the first time in my life I said to myself, "Huh. I would actually buy that." 
VW appears to further be attempting to appeal directly to the coveted Neil Brooks market with their ID Space Vizzion concept, our penultimate car in our list of the 5 newest EVs from the LA Auto Show. The Space Vizzion's 82kWh battery allows for an impressive 300 miles of range on a single charge and a 0 to 60 speed of just over five seconds. Like the various Tesla models, VW has removed the door handles for this concept. The doors and the rear hatch open when the car is unlocked and a specific spot on the exterior is touched. The car's interior features a 15 inch touchscreen console and seats that are made with recycled polyurethane. How cool is that?!
1. Faraday Future
Back in August we asked: will Faraday survive to see the future? While I'm sure that I'm only the four-billionth auto-blogger to make that witty quip, it is looking like Faraday may be around for a little bit longer at least. A set of new managers has injected new life into the company, which hopes to make inroads into the ultra-luxury EV market. Their cars will be priced in the $150,000 to $200,000 range…definitely out of reach for us working class slobs.
"Our biggest challenge right now is we have to get capital, and we have to do a fundraising process, which is more difficult now than it was before. Not only for Faraday, but for the whole industry," said Dr. Carsten Breitfeld, Global CEO for Faraday in a panel interview at the LA Auto Show. "And even if you look to great companies today like Apple, one of the most valuable and most successful companies of the world, they went through struggles at the beginning as well." 
Dr. Breitfeld does have a point, but I wonder how much of an actual market there will be for EVs priced in this range. I mean, the Future is a beautiful car, but 150k can get you a decent house in many parts of the U.S. We wish them luck nonetheless!
What do our readers think about these 5 newest EVs unveiled at the LA Auto Show? Would you consider purchasing any of them or are there other EVs already on the market today that you feel are a better buy? Please leave us a comment below and let us know.
Source | Images: Ford / Porsche / Karma / Volkswagen / Faraday