Students from West Philadelphia High School have built a diesel-hybrid race car that goes from 0-60 in four seconds. While the car currently gets 60+ mpg, they hope to soon break 100 mpg.
Why? They are competing for $10 million in the Automotive X-Prize .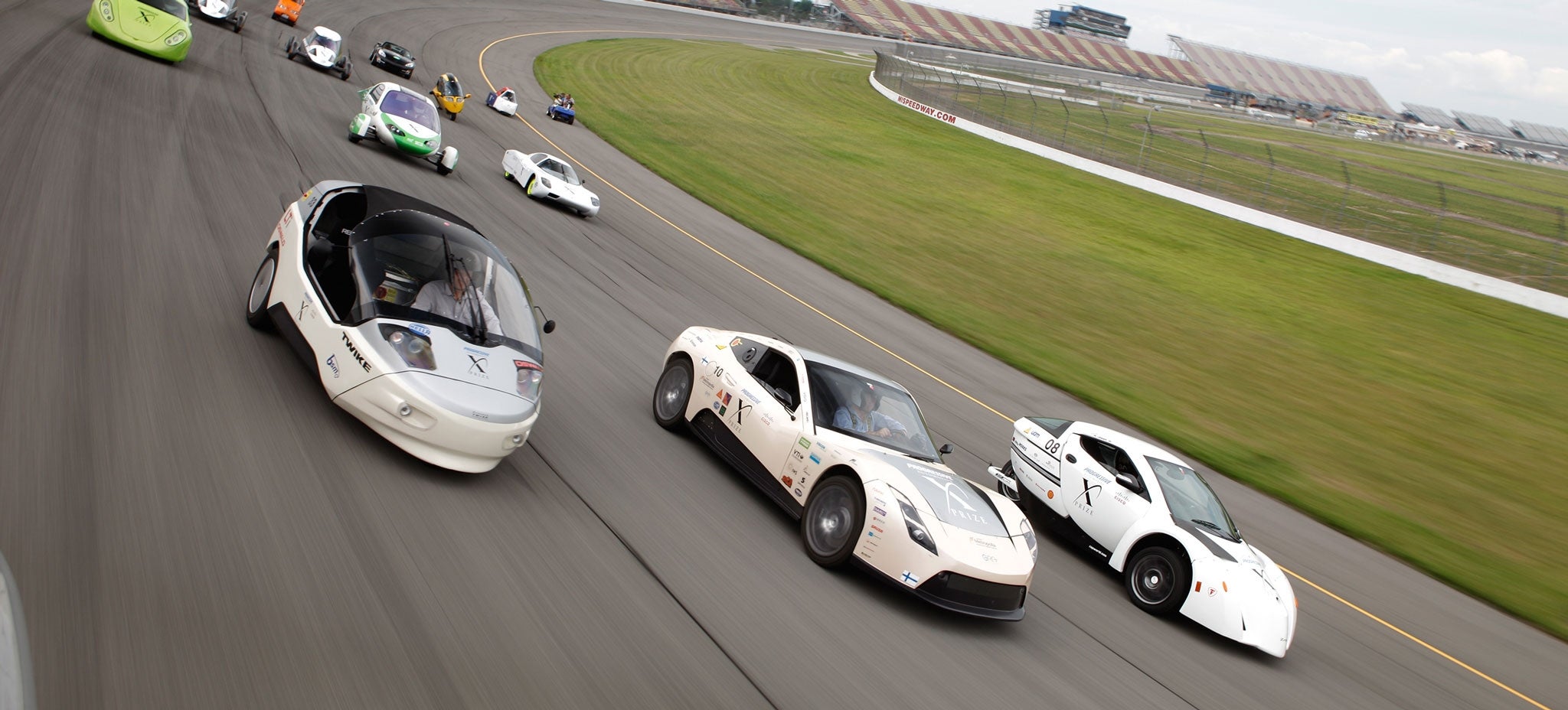 Called the Hybrid Attack, the car was built by kids from West Philly's Academy of Automotive and Mechanical Engineering. And if that alone doesn't make them cool, they are the only high school team competing out of 90 different teams from the U.S. and overseas.
The students were inspired by the gasoline-electric Prius they saw at the 2003 competition. But their car had to meet the proverbial requirements of a teenager: fast and cool-looking! "The Prius, it's OK," said Chris Millsip, a 17-year-old in his third year with the academy. "But it needs to go faster."
In order to make the cut they must get their diesel-hybrid vehicle up to 100 mpg, make it road safe, and easily mass produced.
In 2002, 2005 and 2006, the team won the Tour de Sol, a competition for alternative vehicles to drive at least 150 miles while getting 100 mpg or better. In fact, in their first attempt they beat out 40 other teams including one from MIT.
"I know we're going to win," said 15-year-old student Stefon Gonzalez. "We've got a good history of winning competitions and we've got the engineering background and the experience."
Though, this time their competition includes a team from Cornell University, engineers from Ottawa and Silicon Valley, and a group led by an inventor created the voice-recognition software for the BlackBerry.
Stiff competition aside, these kids aren't just holding their own against the likes of MIT… they are doing what the auto industry can't (or won't).
For me, that's the real win.
Like this article? Follow me on Twitter or friend me on Facebook.
Source | Images: EcoFriend.org and Auto.xprize.org