Bill Southworth is not like you or I. That's because when Bill took a long, hard look at this 16′ Haulmark cargo trailer, he didn't just see a storage locker on wheels – he saw the foundation for a luxurious, 80 sq. ft. DIY RV that would put most commercially-available travel trailers to shame. Then, he actually got to work building it.
Bill's journey began with his large rottweiler, who he loved to drive with but who also made finding a decent hotel difficult. There had to be a better way. "I checked out all the obvious travel trailer options," said Bill. "And decided that they were either too large, too ugly, too inefficient, or too poorly constructed. I decided that I could do better."
After fitting his DIY RV with all the usual travel-trailer/camper goodies, Bill went on to make his one-off RV as self-sufficient as possible. To that end, he added roof-mounted solar panels, highly efficient batteries, and massive, frame-mounted water tanks. "I wanted more water storage," explained Southworth. "(That way, I can) travel for a couple weeks without having to find a fresh water source."
Bill also designed an innovative, shape-shifting interior layout that would transform from "living room" to "dining room" to "bedroom," making the 80 sq. ft. DIY trailer feel like a much bigger vehicle in practice. The full-size kitchen and vertical shower/bathroom are also way beyond what most RV manufacturers offer in a unit this size, and every aspect of the trailer is geared towards sustainability. "The floors are made from recycled, compressed Mulberry bushes from Sustainable Flooring of Boulder CO," said Bill. "It's much harder and more durable than even Teak and we think it's quite beautiful."
You can see more photos of Bill's ultra-compact, ultra-awesome DIY RV below. After that, please head over to Treehugger to check out some CAD and layout drawings, and let us know what you think of the camper in the comments section at the bottom of the page. Enjoy!
16′ Haulmark = Bill's Luxurious, DIY RV
---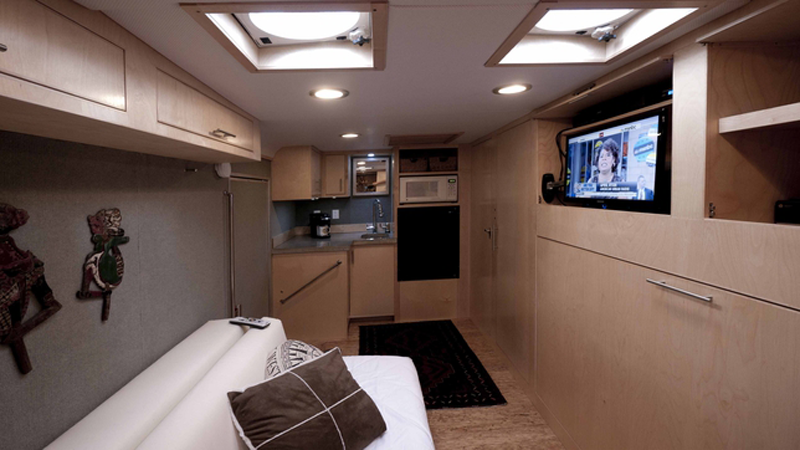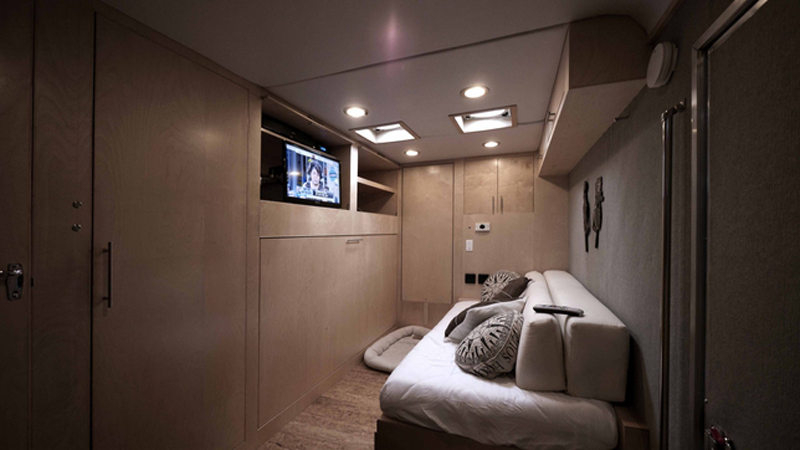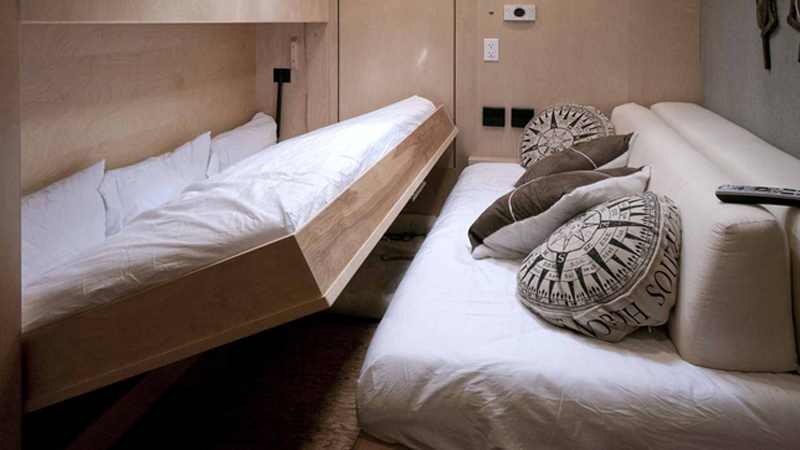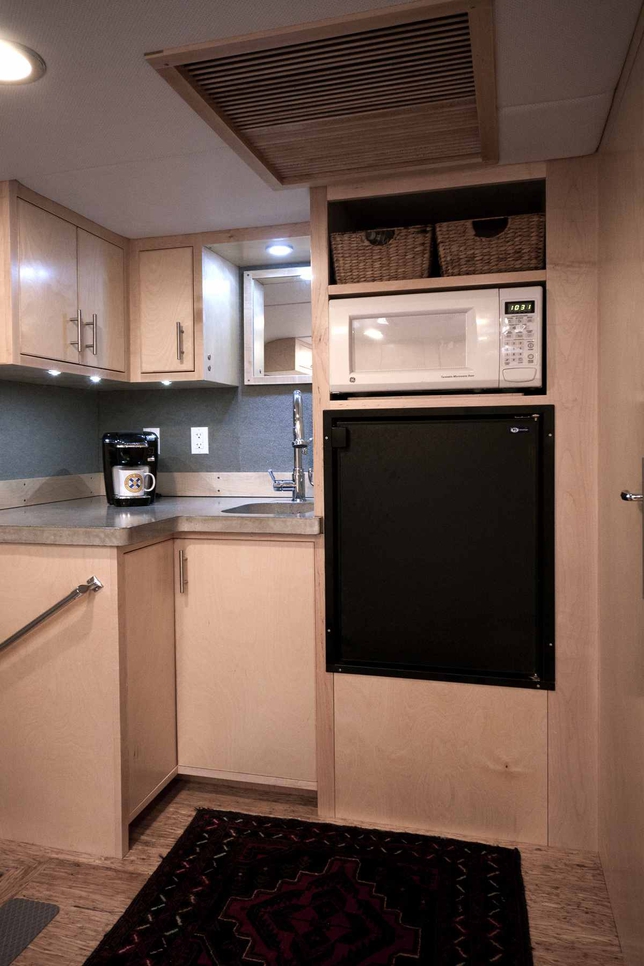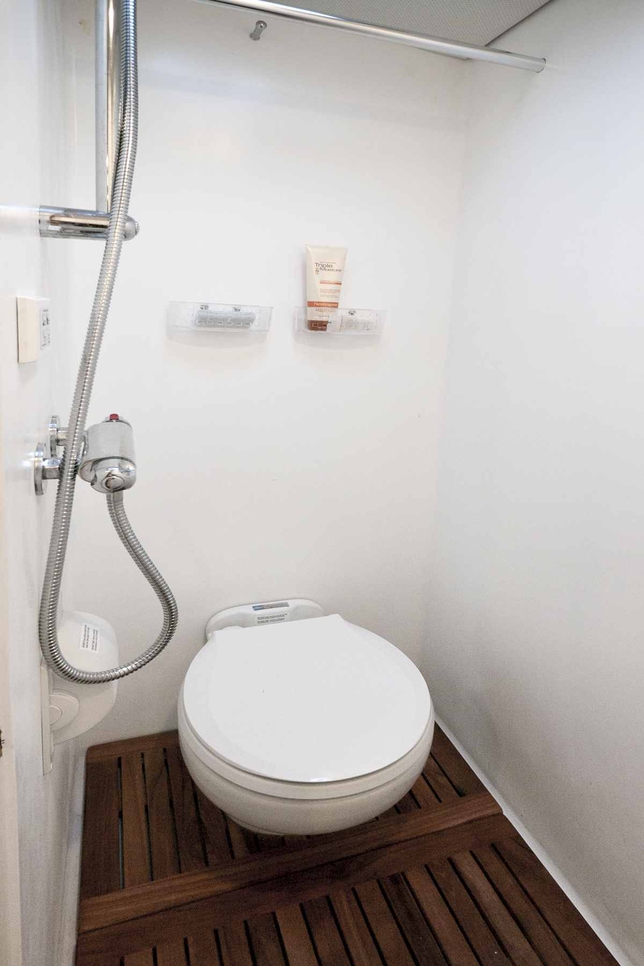 Source | Images: Bill Southworth, via TreeHugger and Insteading.